Steve Smith looks at data from the Bank of England.
The UK base rate is still at 0.5% per annum after 5 and a half years at this level. The minutes of the 6/7th August Monetary Policy Committee meeting show that the vote to hold at that rate was split with 7 members voting to hold and 2 members voting against preferring an increase to 0.75% per annum.
Despite this voting split and the subsequent wide comment about the timing of the expected increase in base rate 3 month GBP LIBOR held steady throughout the month and into September. However the rising trend in 1 year GBP LIBOR is pricing in at least two 25 basis point increases in the next 12 months.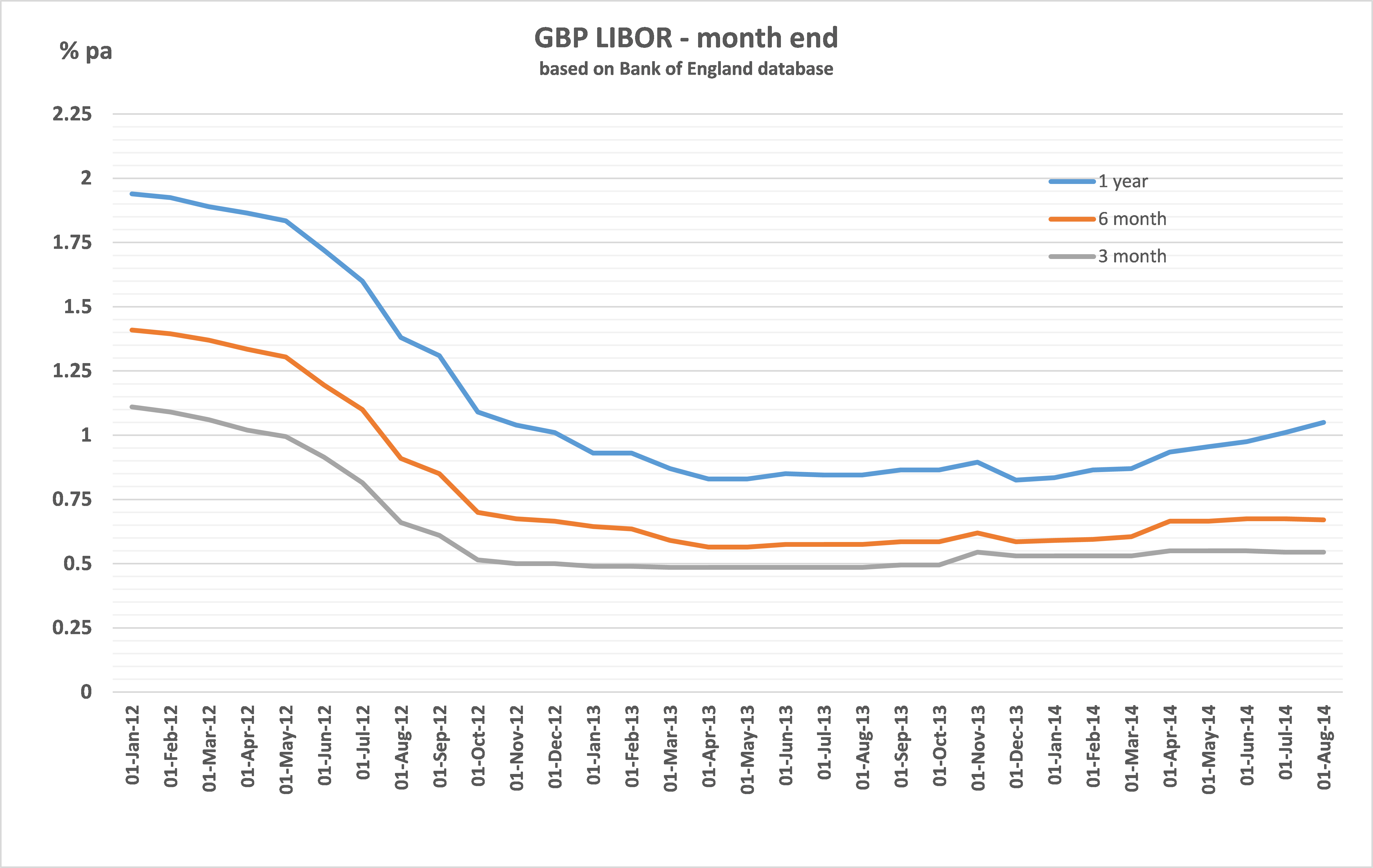 © Icknield      Data sourced from the Bank of England database   1 year LIBOR rose by 0.04% per annum during August ending the month at 1.05%% per annum. 3 month GBP LIBOR was unchanged at 0.545% per annum in August whilst 6 month GBP LIBOR fell by 0.005% to 0.67% per annum
Based on trends in GBP LIBOR the first increase in UK base rate looks more likely to be in Q1 2015. A couple of months ago my view was that the first increase would be in Q4 2014; whilst the probability is reducing an increase before the end of 2014 cannot be ruled out.